Hello everyone!
Всем привет!
Today we have a very special sketch challenge at
Sovushka Slavia blog
. We are celebrating the arrival of Ekaterina Slavia's daughter, the third baby in her family! If you would like to join the celebration, use our Card Sketch #50, make a Baby themed card and link up until May 15. I am sending my heartfelt congratulations to Katya and her husband on the arrival of a newborn baby and the very best wishes to their big family.
Сегодня у нас в
чб Совушка Славия
особый день. Мы поздравляем Екатерину Славию с рождением малышки, третьего ребёнка в её семье. Если Вы хотите присоединится к поздравлениям, сделайте открытку по случаю рождения малышки, используя новый скетч #50, и добавьте свою работу в линки до 15 мая. Я искренне поздравляю Катю и её мужа и желаю счастья, здоровья и любви их семье.
I made a card with a very sweet stamp set by Reverse Confetti - Unicorn Wishes and colored the image with ZIG Clean Color Real Brush markers.
Я сделала открытку с использованием милых штампов из набора Unicorn Wishes от компании Reverse Confetti. Фигурка единорога раскрашена новыми маркерами ZIG Clean Color Real Brush.
I am sharing this card at:
И я показываю эту открытку в чб:
Simon Says Stamp - Wednesday Challenge
- Anything Goes/ Свободная тема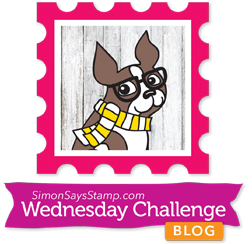 Addicted to Stamps and More #191
- Anything Goes/ Свободная тема
I am posting regularly on Instagram. If that's your platform of choice, give me a follow and say hello
@sweetkobylkin
Я регулярно выкладываю различные фото в
Instagram. Если это Ваша любимая соц сеть, подписывайтесь на
@sweetkobylkin
и
заходите поболтать.
Thank you for visiting. I hope you'll spare some time to visit Sovushka Slavia blog to see all the gorgeous cards by my teammates. Have a great week!
Спасибо, что заглянули ко мне. Надеюсь, у вас найдется время, чтобы зайти в блог Совушки Славии, полюбоваться потрясающими работами моих коллег по Дизайн Команде и поздравить Катю лично! Желаю всем чудесной недели!